Equipment, Products & Services.
Dukinfield Induction Heating Services Ltd specialises soleley in the design, manufacture and repair of a wide range of induction heating coils, quenches, furnace coils, RF & MF transformers, HF busbars, flexible power leads, crank shaft inductors, billet heating boxes, chokes, laminated coils and intensified coils, for use on a worldwide range of generators including, Solid State, Radyne, Wild Barfield, Crossley, EMA Tocco, Inductoheat Banyard, Cheltenham, AEG and Delapina generators, including the latest state of the art equipment
Our Products range from 13mm intensified coils to 4 metre long billet coils for heating 130mm billets. Our products and services are used in a broad spectrum of industries including, automotive, supply chain, power generation and offshore applications.
Applications.
Applications in which our products are used –
– Bending
– Hardening
– Heating
– Melting
– Curing
– Drying
– Tempering
– Soldering
– Getter Firing
– Forging
– Thread Locking
– Heat Shrinking
Components.
We manufacture inductors to harden the following components –
– Axle Shafts
– Crankshafts
– Camshafts
– Halfshafts
– Shafts(single shot)
– Gears
– Constant Velocity
– Joints Sockets
– Pins
– Bores
– Blades
– Selector Forks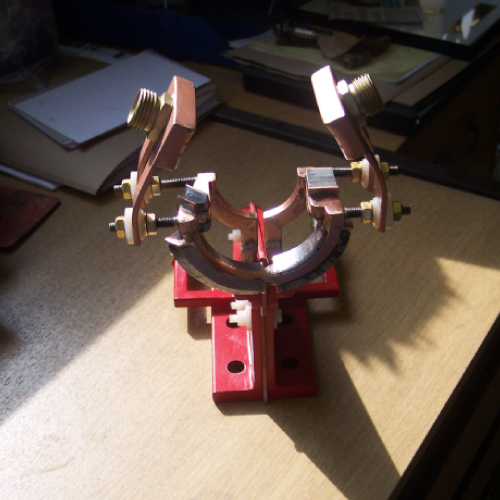 Hardening Coil with Quench
One-shot hardening coil with laminations and combine quench used for heat treatment automotive components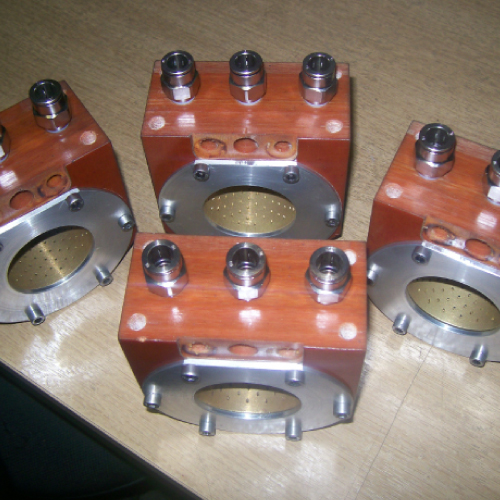 Tube Hardening Quench Boxes
Quench boxes manufactured to customer specifications used for tube quenching following heat treatment
Tube Welding Coil
We manufacture and repair tube welding coils, banded and multiturn coils to customers specification. We also manufacture and repair induction transformers, bus bars, coil clamping fixtures and water cooled power leads.
Toroidal transformer
Toroidal transformer being installed in a protective housing prior to being shipped alongside is a pair of spot hardening coils used in the automotive industry
Billet Heating Coil
We manufacture and repair a range of billet and bar heating coil boxes with or without water called rails for forging and bar hardening
Wire & Cable Heating Coils
Coil boxes manufactured by Dukinfield shown prior to shipment these type of coil boxes used for various heat treatment processes in the cable and wire industries
Buzz Bar & Heating Coil
Coil and bus bar manufactured to customer specification for heating small bars you for forging in the fastener industries
Crankshaft Inductors
We design and build inductors to band hardened or fillet hardened pins, mains and flanged bearings on diesel and petrol crankshafts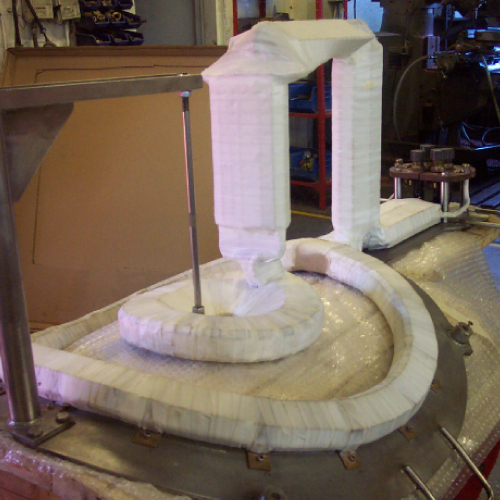 Pipe Heating Coil
Subsea pipeline coil with laminations used for pre-heat and post heat in preparation for pipeline welding
Quench Box
Quench box designed to flood quench automotive axle shafts
Furnace Coil
Furnace coil prior to being fitted in a outer case and cast with a ceramic liner for the induction melting of a wide range of materials prior to casting
Power Leads
Dukinfield induction supply to customers specifications water cooled power leads and hoses with various fittings we offer stocks of popular size hose and can offer quick turnaround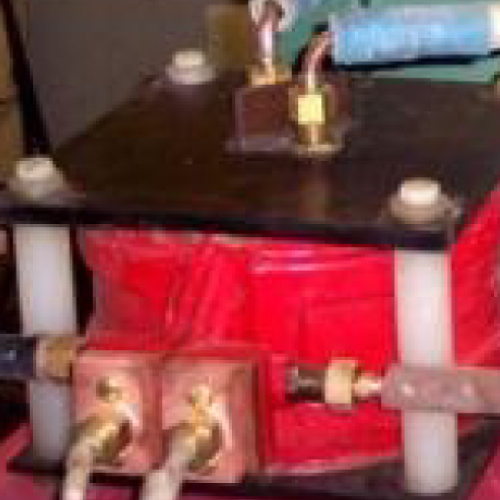 High Frequency Transformer
RF transformer used in a variety of industries for heat treatment application the one shown hardening push rod ends
Scanning Coil
Single turn coil with following quench use for scan hardening a range of shafts components using the automotive, agricultural and hydraulic industries
Power Transformer
We manufacture and repair variable tapping power transformers for induction heating on a wide range of applications
Refurbished Transformer
We manufacture and repair variable tapping transformers with a range of contacts and contact adaptors used for induction heating on a wide range of applications